Main Menu


3420 Pharmacy Ave, Unit 3
Scarborough, ON M1W 2P7
Customer Service: 1-800-896-6544
for Canada

Tel. 416-858-9865 Fax. 416-858-9899

Exclusive Distributors of Bredent Products in Canada since 1991
Proud Distributors for Renfert USA
since 1991
© 2019 www.dent-line.com. All rights reserved.
Bredent attachments, VSP-GS The Vario Soft Profile Bar for Implants & Bridges

VSP-GS Matrices
Reduced Low Friction (green) 4300 6270
Normal Medium Friction (yellow) 4300 6290
High Firm Friction (red) 4300 6310

The Duplicating Matrix
guarantees that the joint matrix will grip optimally.
8 pce refill pack 4300 6250
VSP Joint Snap-In Bar
4 pce refill pack 4300 6940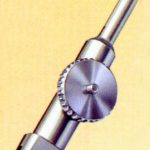 The Paralleling Mandrel can be used to fit all types of bars exactly and parallel.
1 piece, 4300 6230
Insertion PinInsertion Pin
The matrices can be pressed in easily and in a controlled manner with the insertion pin.
2 pce refill pack 4300 6220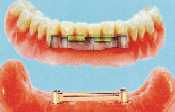 The Bredent VSP Snap-In Bar is an adjustable friction snap in. It features colour coded female inserts that can be replaced at chair side. The VSP System allows the over denture to rotate around the bar permitting free movements that directs the forces away from the retaining abutments, preserving the supportive bone and tissues. The plastic bar can be utlised for implants, or a Dolder type treatment modality.